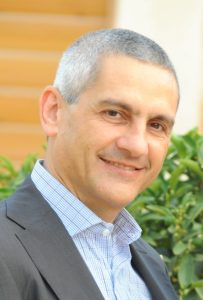 Enrico Segre, born in Italy, earned his bachelors' degree in rchitecture in 1987, at the Technion, the Israel Institute of Technology. He accumulated experience with well established firms as an architect and head of planning, and in 1990 started his own practice in Tel Aviv-Jaffa.
Enrico Segre Architects has decades of practical experience in architecture and interior design both in the residential and commercial sector, gaining a solid reputation in Israel and abroad for quality professional planning and project supervision.
The firm's holistic approach is characterized by comprehensive planning that addresses a number of factors simultaneously. It includes in-depth analysis and research into users' physical and sensory needs, while giving full attention to location and environmental factors.
Enrico Segre Architects continuously develops new ideas and tools to use in architecture and interior design, solutions that address technological and cultural advancements, as well as specific needs, which naturally tend to change over time.
Total Design
The architectural concept and planning process are both based on "Total Design", an approach that sees multiple aspects as integral and significant parts of the overall plan. From structural planning to the fine details involved in inner spaces –everything is considered, with special emphasis on material, color and lighting. The firm has considerable experience integrating and coordinating systems, with particular importance put on superposition and supervision.
The Planning Process
With planning, the goal is to achieve an optimal balance between the overall experience required from any given space and its ideal functional solution. This is carried out with a special emphasis on branding issues and factoring in financial and operational considerations. As a result of meticulous architectural research, planning is characterized by clean lines and crystal clear concepts – all while using up to date material and technologies, and making sure a close eye is kept on detail and execution.